Monitor and Protect GNSS-Dependent Critical Infrastructure with
GPSPATRON – GNSS Signal Quality Monitoring System
Advanced Spoofing and Jamming Detection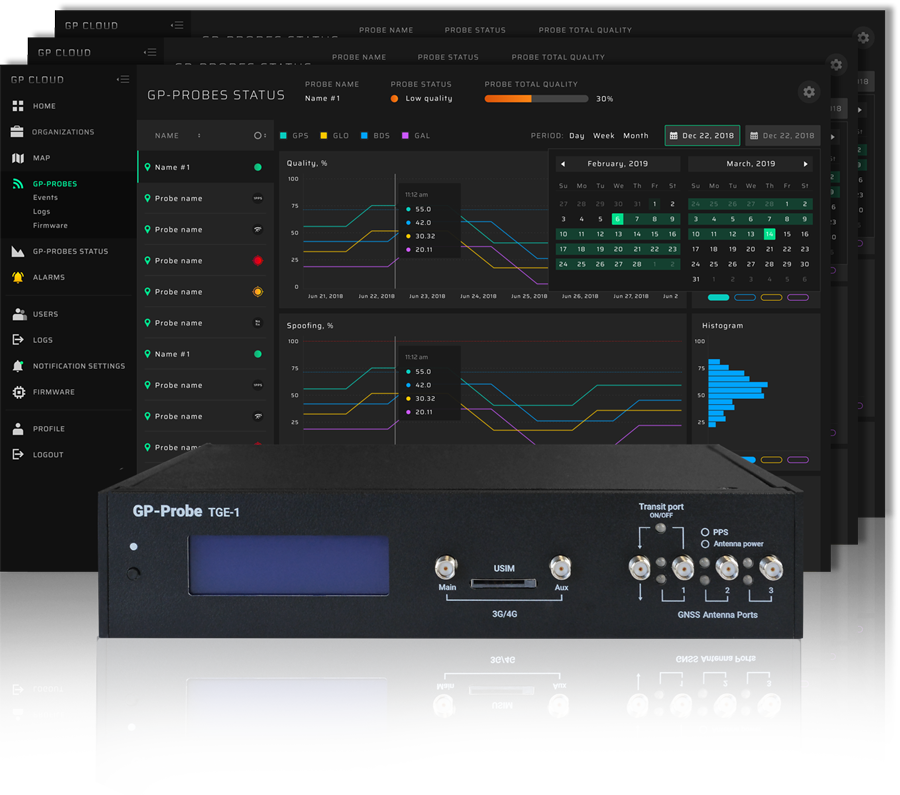 Install GP-Probe on your time/coordinates-critical infrastructure, for example, near your time server. The GP-Probe has a transit RF port for transmitting GNSS signals to the protected receiver.
In case of spoofing or low signal quality, GP-Probe disables the transit port.
To guarantee uncompromised detection of any type of advanced spoofing, GP-Probe uses 3 spaced antennas for measuring GNSS signals.
Every second GP-Probe registers more than 900 parameters for all visible GPS, GLONASS, BeiDou and Galileo satellites.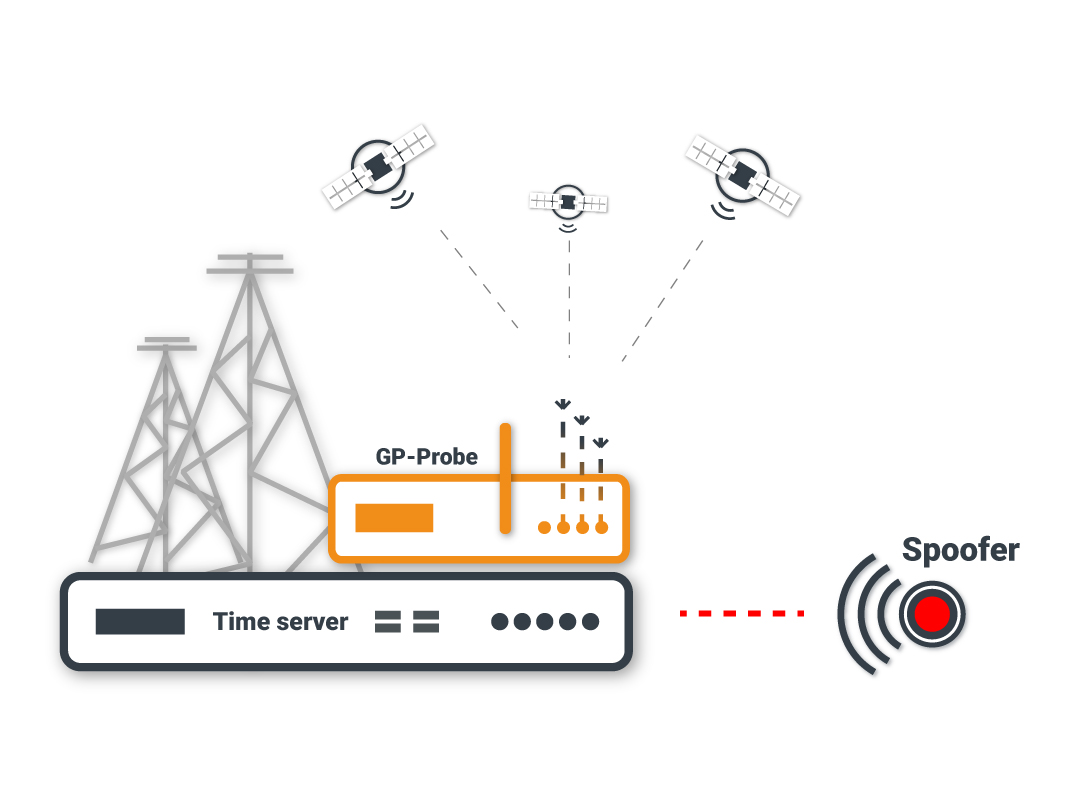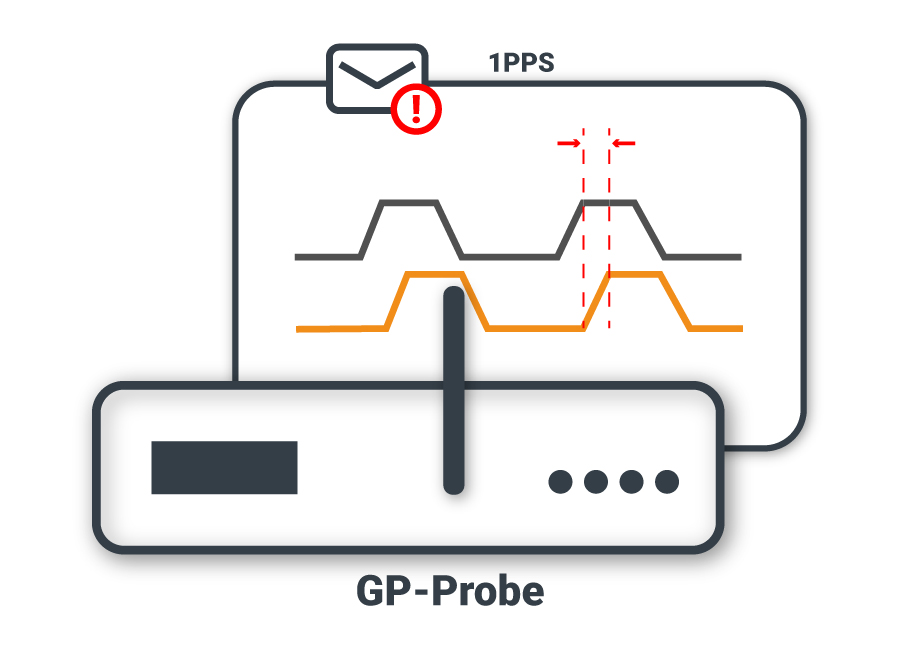 For advanced time server protection, the GP-Probe can measure the difference between internal and external PPS. In the case of any major mismatch, GP-Probe instantly sends the corresponding alarm to the GP-Cloud.
This functionality helps to improve the overall reliability of synchronization systems.
GP-Probe transmits raw data to the GP-Cloud for real-time processing. GP-Cloud analyzes data and computes the time/coordinates accuracy and probability of spoofing/jamming.
The spoofing detection algorithm is based on cutting edge Machine Learning Techniques for anomalies detection and classification.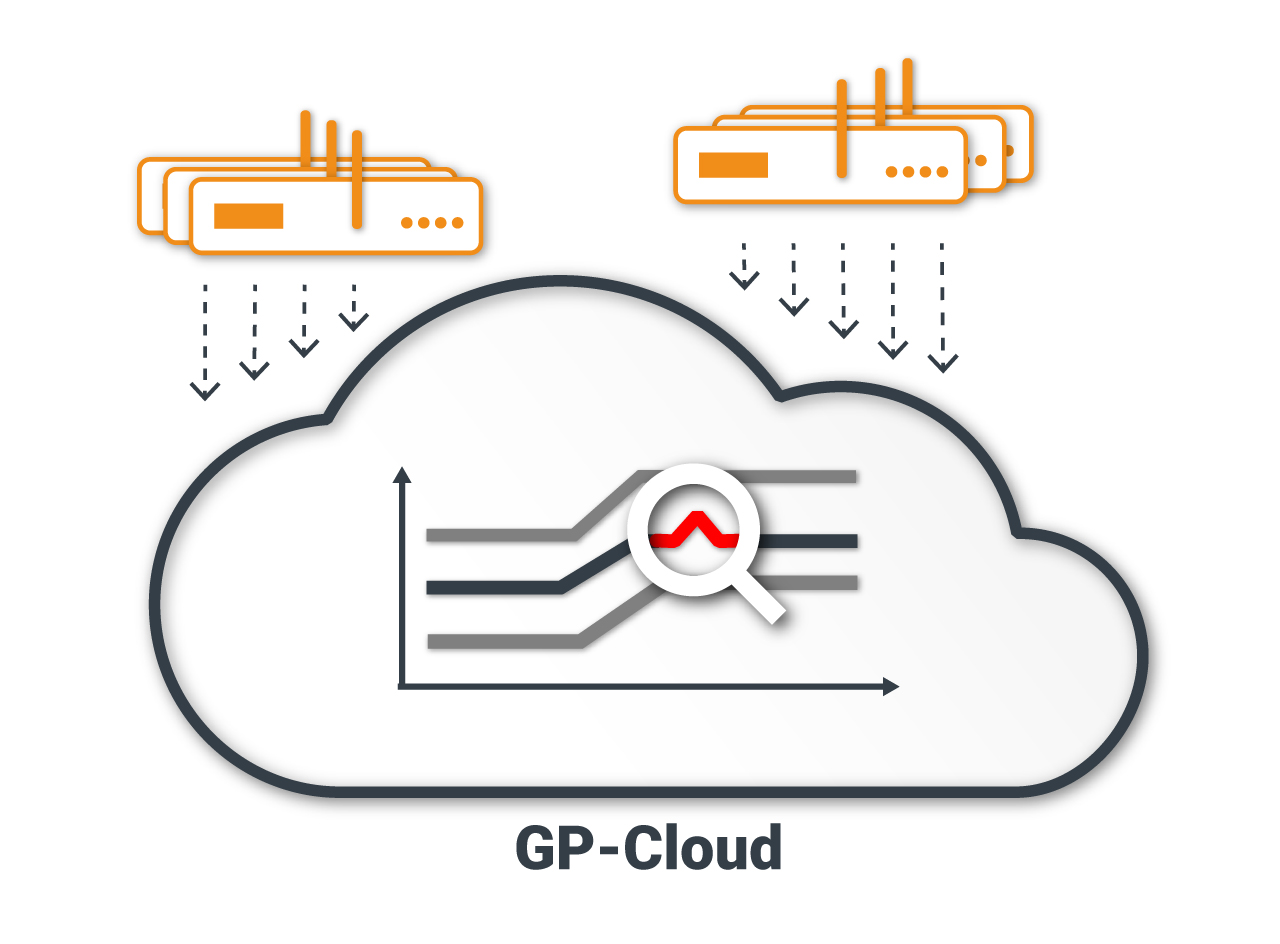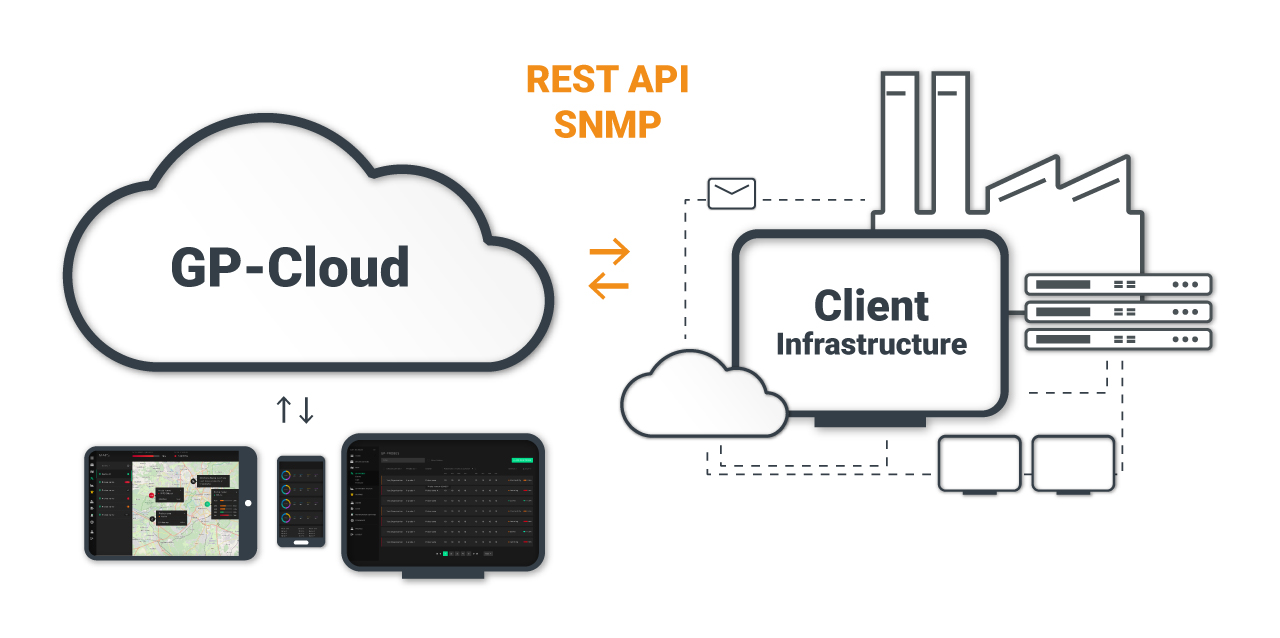 Monitor your entire time/coordinates critical infrastructure in a single user-friendly web-interface. If the system detects any type of spoofing or jamming, as well as GNSS parameters degradation, you will receive instant notification.
A powerful REST API allows you to integrate your existing infrastructure to our solution.
With GPS Patron's combination of powerful cloud-based software and hardware, your infrastructure will be securely protected from even the most advanced spoofing attacks.
Professional Services
If you want to get a deeper understanding of your time/coordinates-critical system, GPS Patron's team of professionals provides the following services:
Evaluate your systems for potential vulnerabilities to spoofing and jamming attacks
GNSS signals quality monitoring as a service
Solution customization