We recently came across an interesting Google map on which the folks at Regulus Cyber marked the GNSS Incidents/News: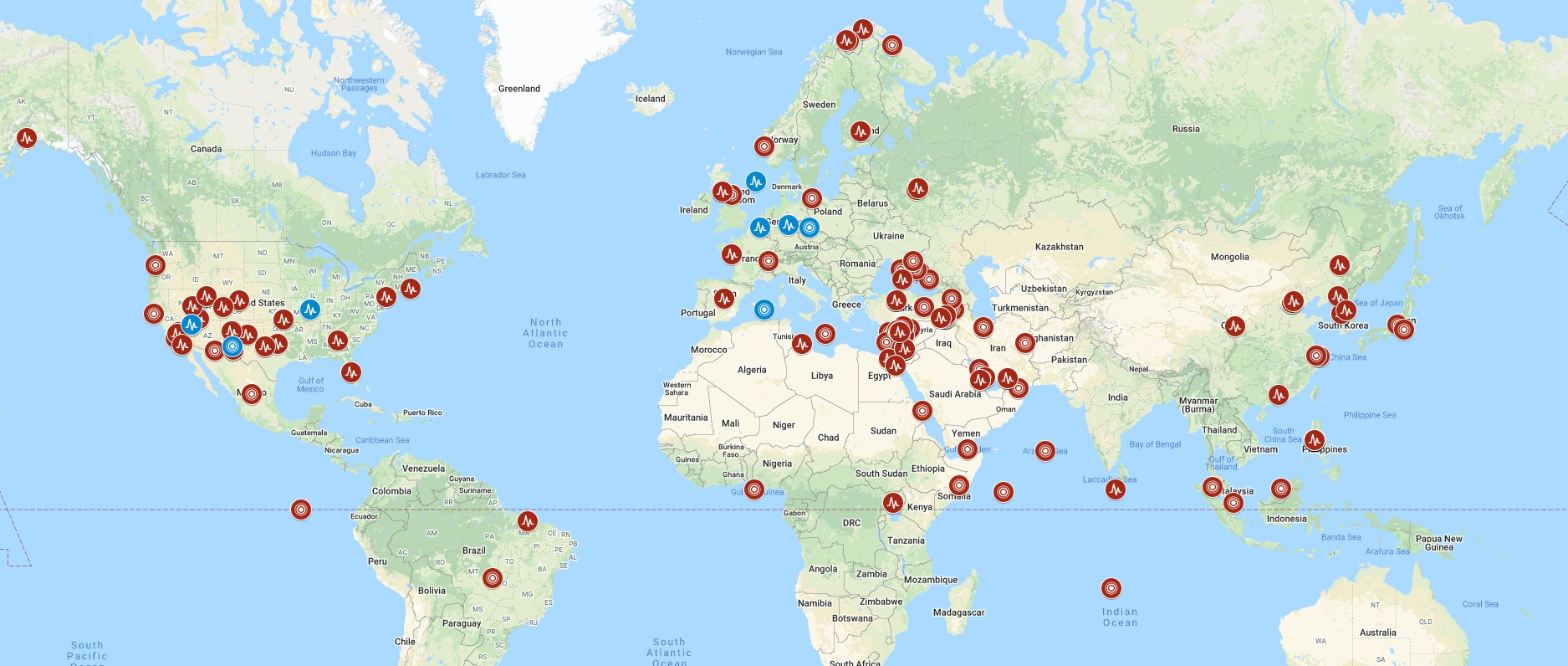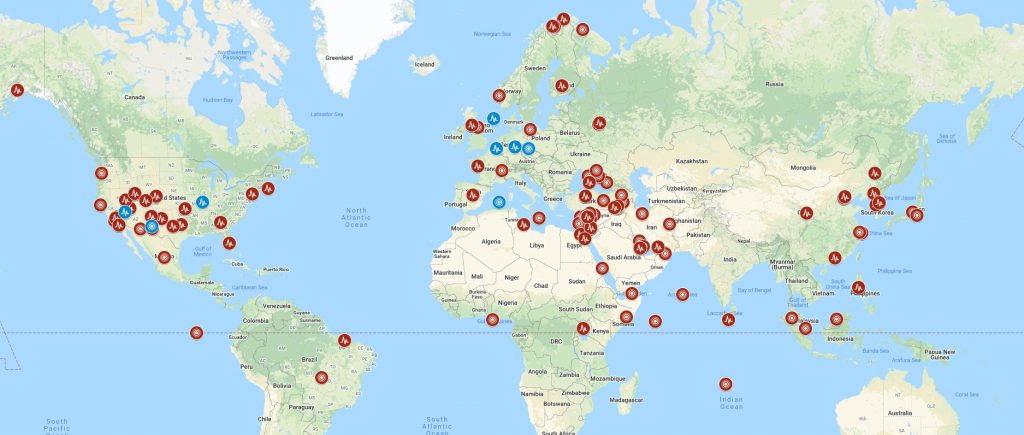 The guys collected all publicly available news related to GNSS reception problems, classified and labeled them on the map. Many regions of the globe registered GNSS interference, which caused a public resonance and made it to the news.
Note the majority of incidents are registered in developed countries. Why only there?
According to our data, nonindustrial nations have more complications with GNSS signal reception. However, due to the lack of state spectrum management and the general inadequacy of government authorities, such incidents do not receive sufficient publicity.
When we discuss GNSS jamming, such instances become apparent to everyone as signal reception is lost. Albeit, how does GNSS spoofing become news?
When inaccurate routes appear on a phone, it sometimes causes a public outcry.
When vessel and aircraft captains see incorrect coordinates, they notify the appropriate agencies.
Critical infrastructure, such as an airport, is impacted.
This only transpires in the case of long-term, military-grade spoofing, like the Russian electronic warfare activities in Syria: https://www.bbc.com/news/technology-48786085
According to data from our test zones in numerous countries, the most common use of GNSS spoofing is to counteract drones. The spoofing duration, in this case, in the range of a few to ten minutes. The spoofer simulates the coordinates of the nearest airport, which makes the drone go for a landing. An example of such spoofing: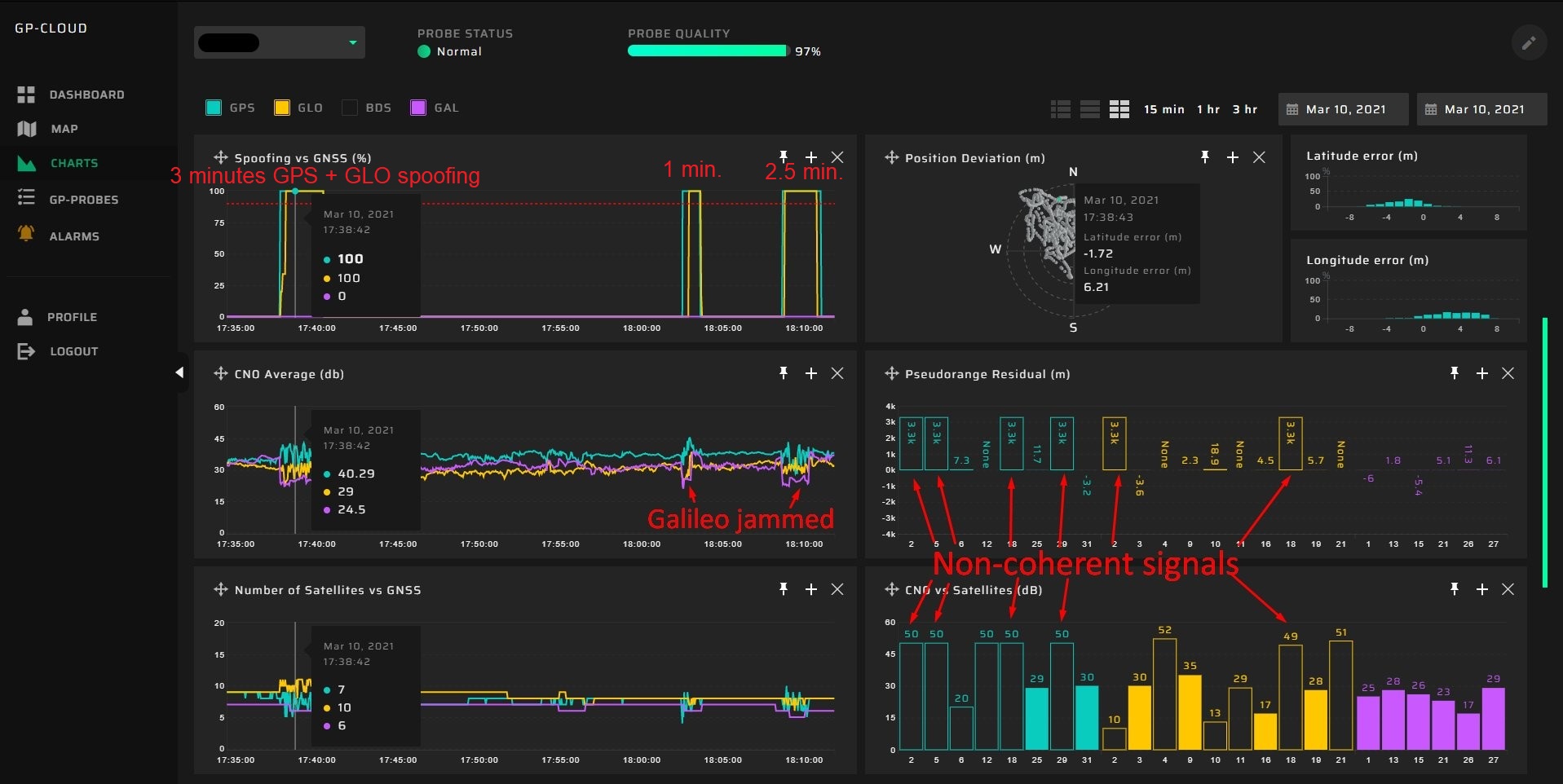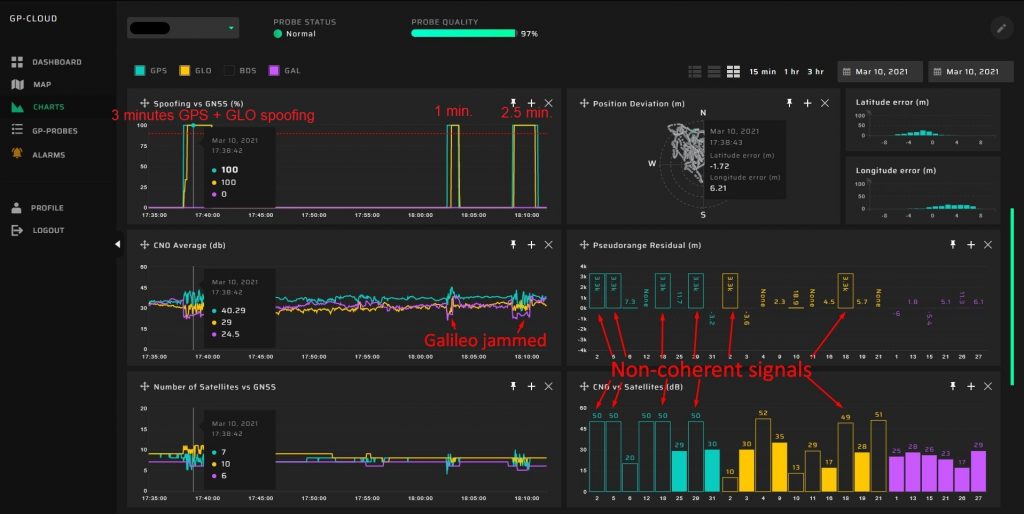 In some countries, such measures to protect against drones are widespread. Here's a statistic from one city, for example: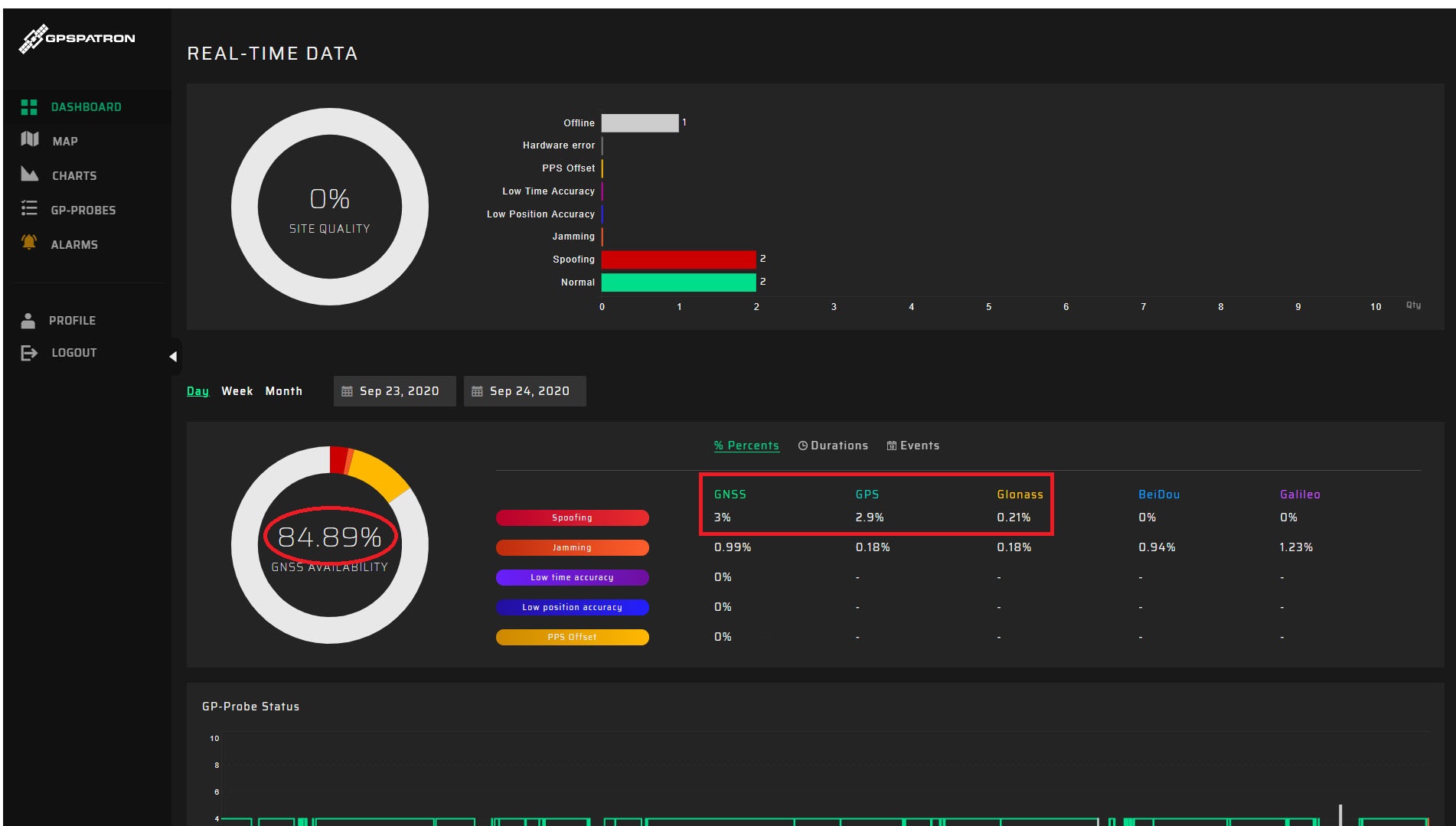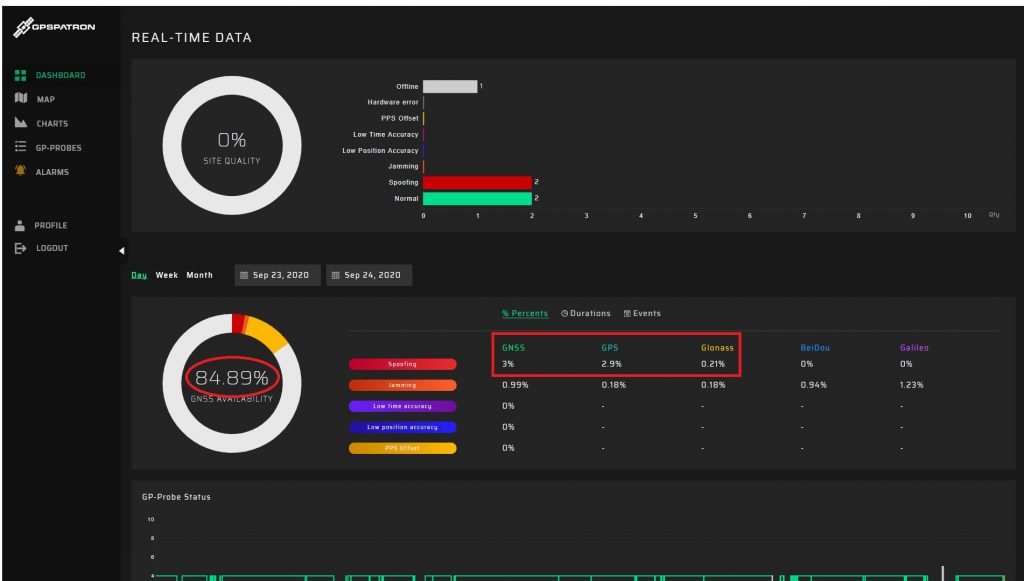 Sometimes we detect up to 5% spoofing in a day.
Such brief spoofing cannot be detected unless you have the correct tool.
For instance, some of our customers have experienced occasional glitches of time servers. When the server provided the wrong time, they supposed it was a bug in the software and just rebooted it.
And this is what ensues during political crises in such countries: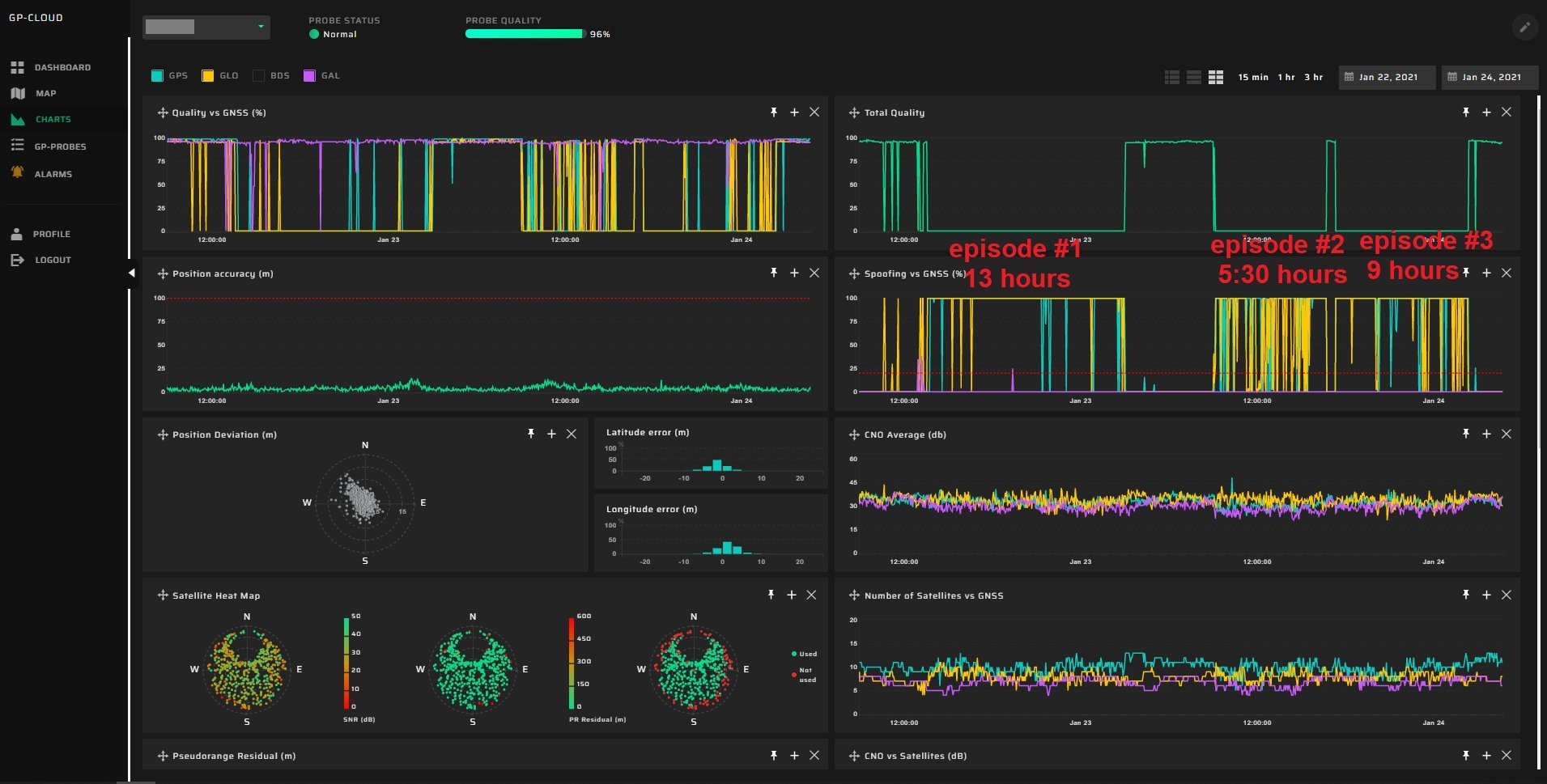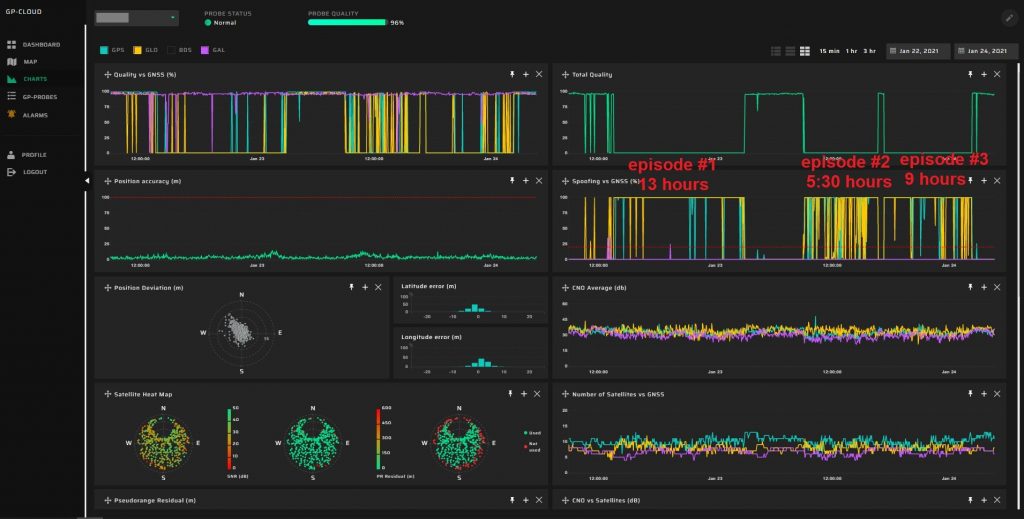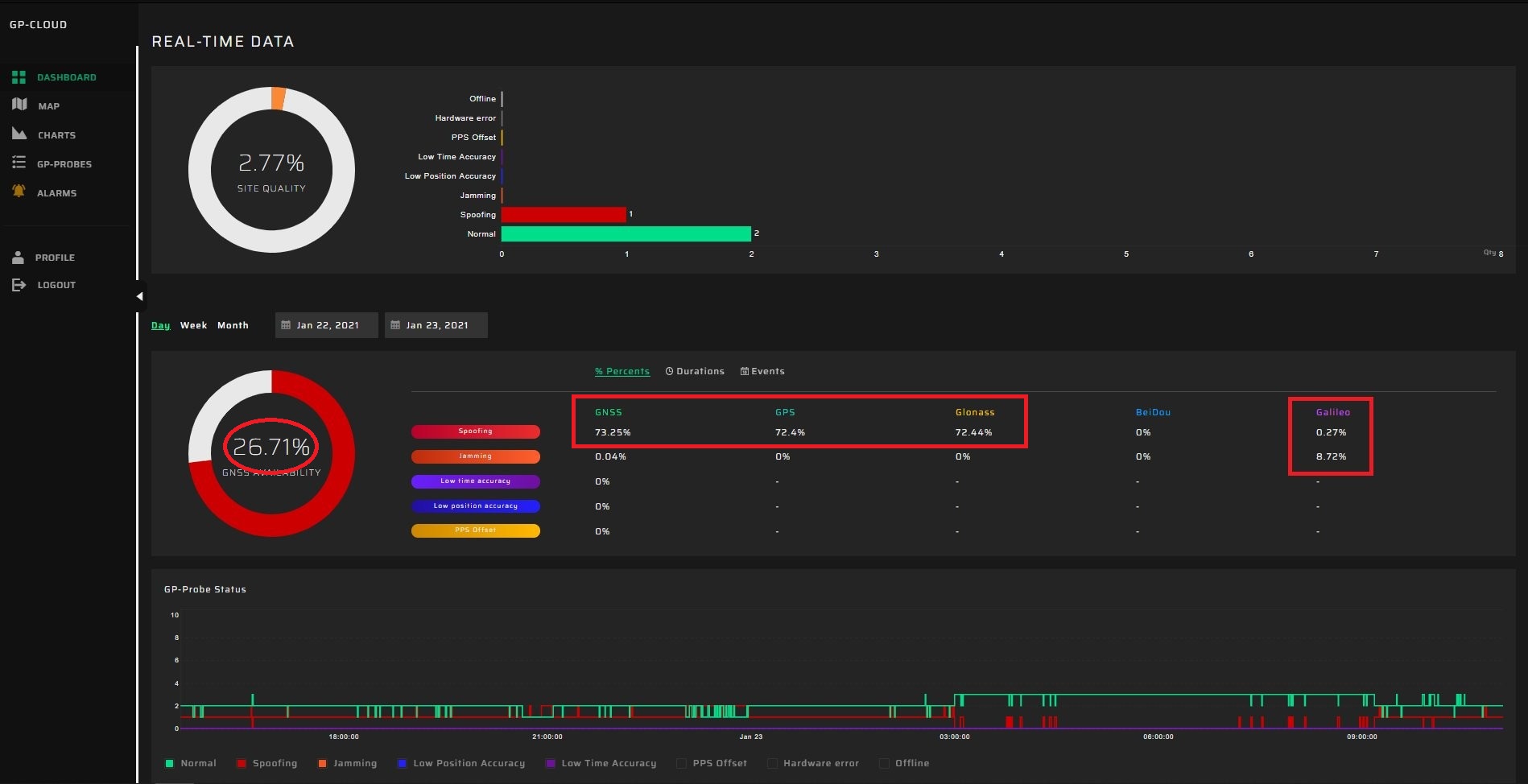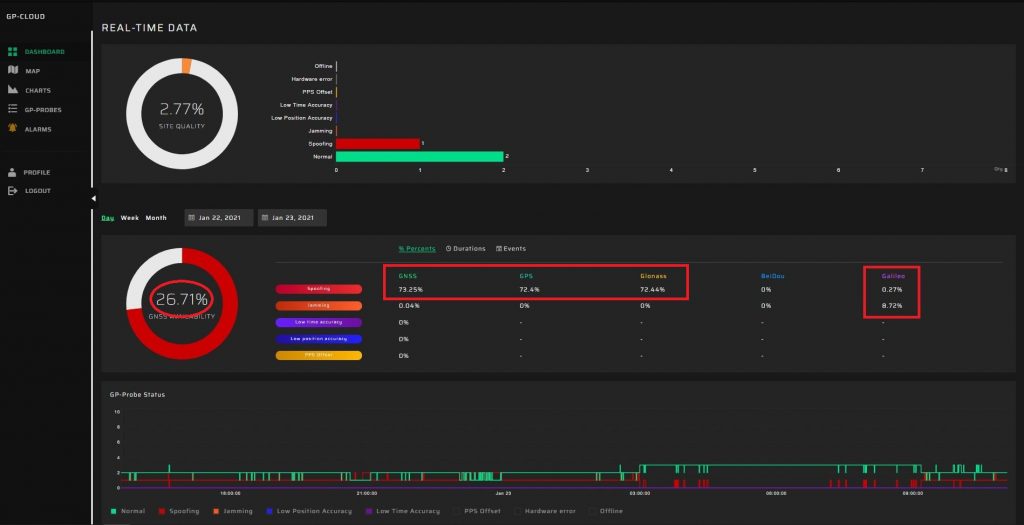 More than 30 hours of GPS and GLONASS spoofing within two days!
Therefore don't believe that the incidents fixed on this map are all that occurs. There is an abundance of GNSS spoofing and interference in real life!