GPSPATRON has recently launched GP-Simulator – a cost-effective solution for simulation of GPS L1 signals with live sky synchronization and user-defined modification of key parameters (such as power, pseudorange, Doppler, and navigation message content) for emulating controlled spoofing attacks. GP-Simulator is designed for testing and investigating vulnerability points of GNSS dependant entities to spoofing and jamming.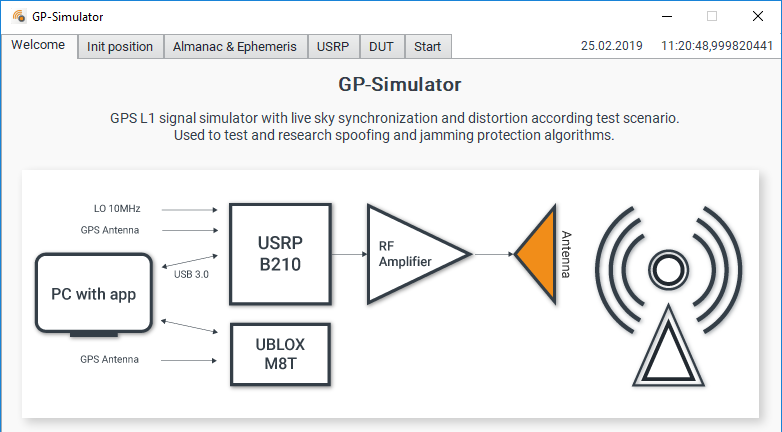 When we were developing the GP-Simulator, our primary goal was to test our own system for spoofing and jamming detection. As a result, we managed to create a powerful tool for simulating user-controlled distortions that can provide realistic and comprehensive data on potential weak points of any time-critical infrastructure or system that can be exploited if not fixed.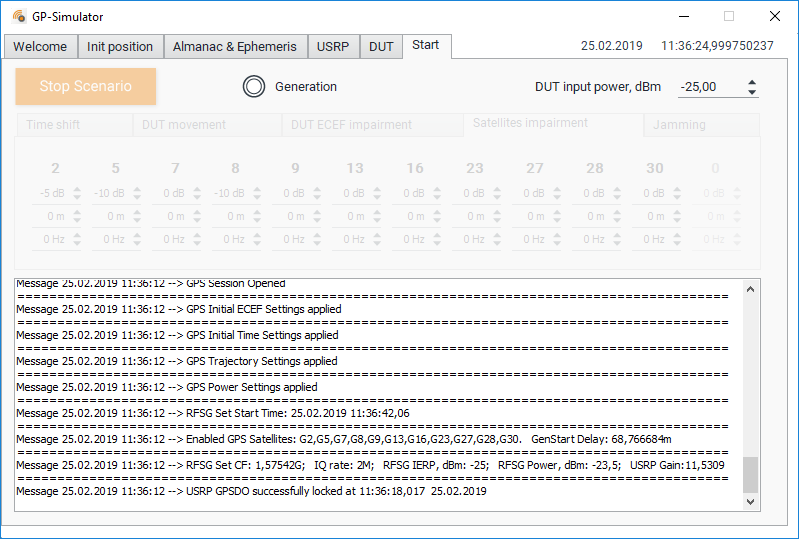 GP-Simulator is a perfect example that it is possible to manufacture a low-cost hardware solution that can be used in combination with easily-accessible and publicly distributed software for spoofing and jamming GNSS signals.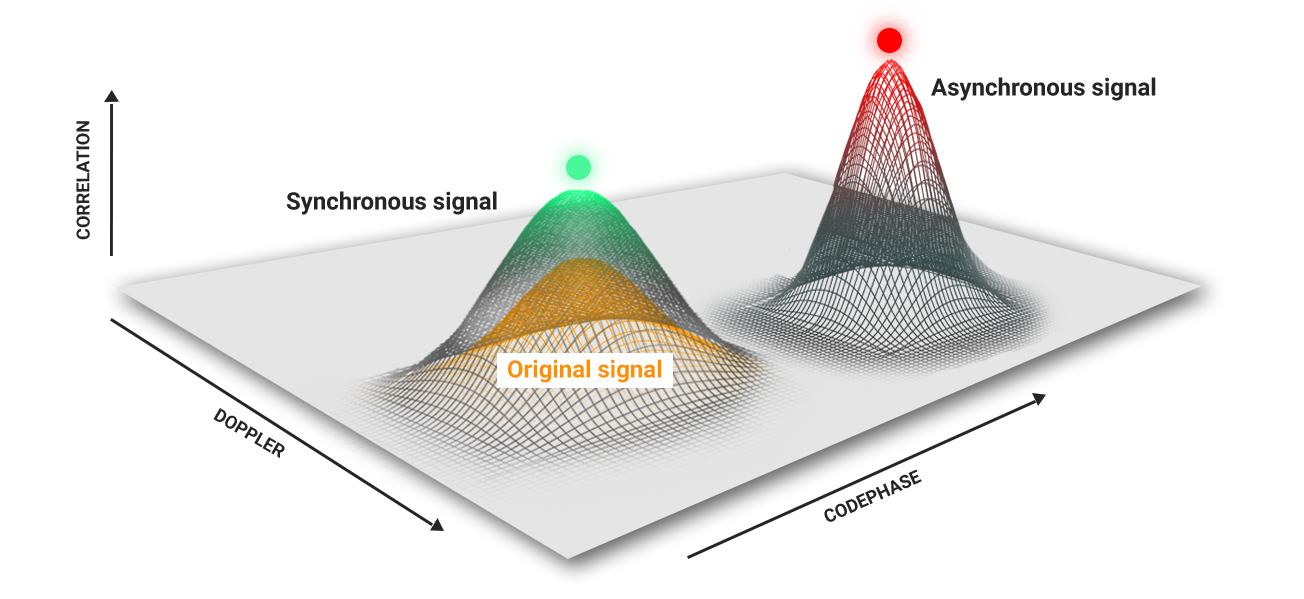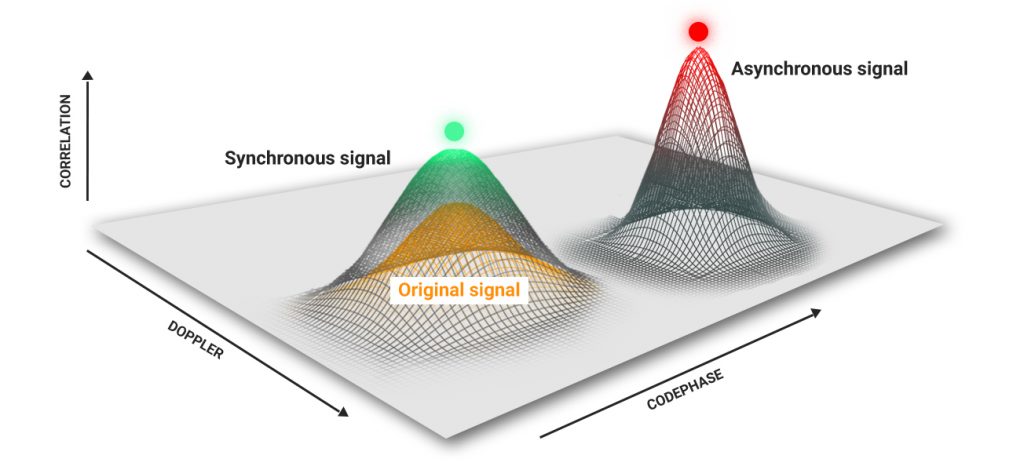 GP-Simulator interface
GP-Simulator has a user-friendly interface with easy-to-use tools and powerful backend algorithms that provide smooth and effortless user experience. Using the GP-Simulator, you can simulate a GPS L1 spoofer in synchronous and asynchronous modes for developing the corresponding protection methods and detecting potential vulnerabilities of your equipment or entire infrastructure to spoofing and jamming attacks.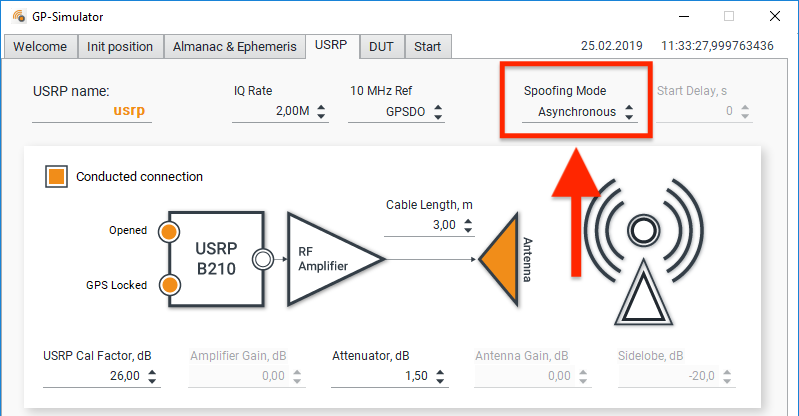 With GP-Simulator you can adjust multiple settings for adding various impairments to the signals like time\coordinates shift, satellite's relative power, pseudorange\Doppler offset, and more. Multiple instances of the App can be grouped into a cluster with a single control for simulating synchronous spoofing with multiple TX. You can also add various types of jamming to the signal like wideband noise, continuous wave, etc.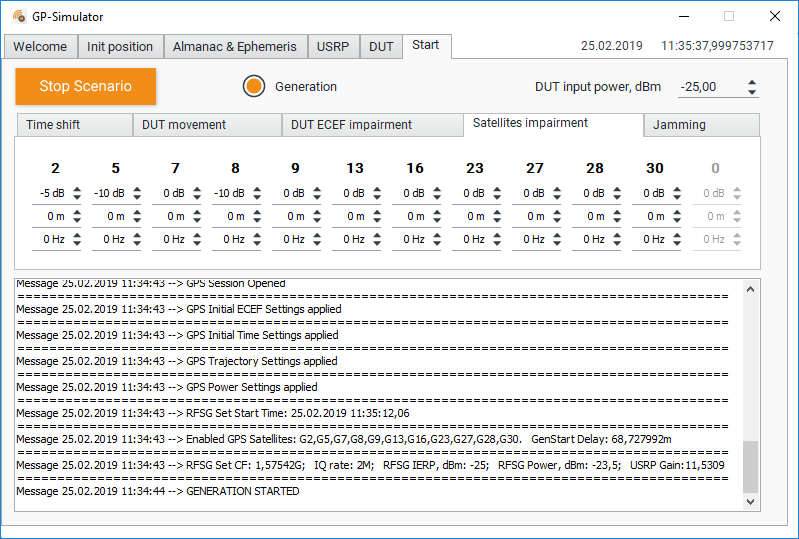 GP-Simulator allows you to perform both conducted and radiated testing for field and lab test.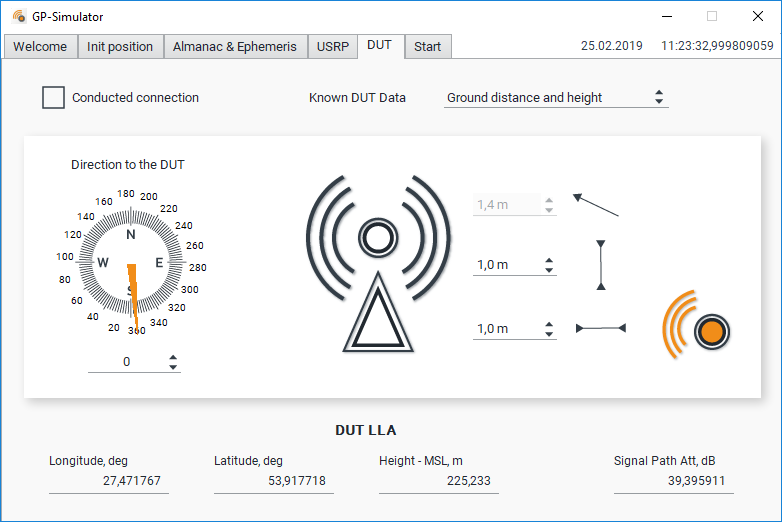 GPSPATRON offers the Evaluation Kit which contains all necessary hardware for a fast and smooth start. The Evaluation Kit consists of the following equipment:
Lenovo ThinkPad with the preinstalled software;

A directional coupler, two 30 dB attenuators and an SMA cable for conducted tests;

All equipment is placed on a plastic panel;